Bringhurst says the golden section is universally appealing. I submit that the same can be said for the voluptuous, rounded stroke-ending known (to the cheeky) as the ball terminal. So, today, let's take a short break from talking like pirates to celebrate some fonts well-endowed with those sweet dollops of goodness that are rarely discussed, but so widely appreciated.
ITC Zapf Book
Hermann Zapf is usually hailed for his calligraphy or Optima or Palatino. I've recently discovered the beauty of his fat serif faces. Check out the heavy weights of ITC Zapf Book and International. Chew-worthy!


Kismet
John F. Cumming
Also digitized by Richard Beatty as Spiral.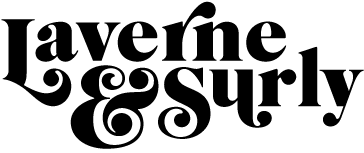 Cabernet
Jason Walcott's delicious Cabernet is just sick with ball terminals. Honestly, check out the superfluous swash on the 'u' up there. Mmm, hurts so good. The font is a revival of an old tricked-out Caslon by Ed Benguiat. These high contrast, decorative vintage types are all the rage these days, showing up on tee shirts and album art.

Fling
Michael Gills
Recently used for the logo and innards of Martha Stewart's Blueprint magazine, Fling is taking homemakers of America by storm.
Farnham
Christian Schwartz returned to the sparkling types of punchcutter Johann Fleischman for this family. Fans include Sports Illustrated and Rolling Stone.

Perla
Gareth Hague's teardropped Didot shows up on the Typophile Type ID Board a few times a year, and for good reason. It's still largely an undiscovered gem.

Miserichordia
I'm not sure whether to call this new face from Rian Hughes Victorian or Deco, so I shall call it Victodeco!
Stilla
François Boltana

Coquette
Mark Simonson's aptly-named Coquette is the typographic equivalent of a young Anna Karina. He describes his creation as "the result of a happy marriage between Kabel and French Script". So true. Incidentally, it's her geometric sanscestory that makes Coquette the perfect feminine companion for the ever-popular Neutraface. C'est magnifique!


Miller
Matthew Carter
A "scotch roman" is a sturdy newspaper type. A little old school, but handsomely exudes importance. Matthew Carter's Miller is the most complete scotch available. Cuts for text and headline sizes, and styles for every occasion. Web designers can think of it as a Georgia for print.
Julia Script
David Harris
Beautifully buxom. A throwback to both art nouveau and the flower-power '70s.

… eleven twelve.
ITC Modern No. 216
Ed Benguiat usually did things in a big way, and he certainly wasn't going to hold back on the ball terminals in this English Modern.

Carousel
Apparently Gary Gillot didn't think there were enough balls in Poster Bodoni, so he added more — and made 'em huge! See also: Didoni and Didona.
I won't lie to you. Purchases made from some of these links will help support Typographica. So if you like what we do, buy some balls!