I have news. September 3 was my last day as Type Director at FontShop. Looking ahead, I see a stack of beautifully blank pages, waiting to be filled. But I can't move on to the next chapter until I pay homage to this last one.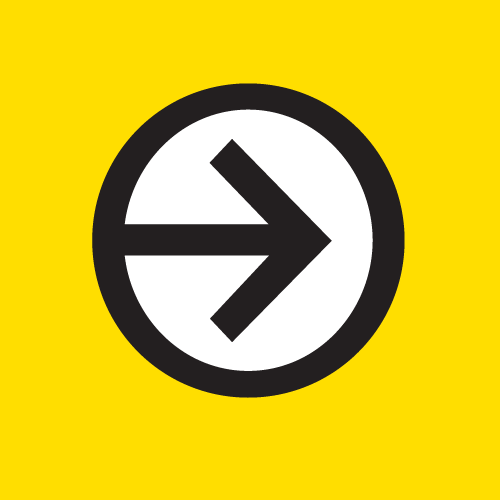 In early 2004 I was living in Stockholm, one foot in graphic design, the other (and my heart) firmly planted in the world of type. Hours were spent updating Typographica with industry news, typographic sundries, and occasional gripes and whines that, if you're generous, could be called "critiques".
Often, those critiques were lofted at FontShop. Erik and Joan Spiekermann's creation was an institution with an important history, a unique regional franchise concept, and a premium collection of typefaces including their own FontFont library. Yet the brand, a well known and loved leader in Europe, wasn't nearly as vital in the US.
More visibly, the business was late to the e-commerce party. FontFont.com was sorely in need of an overhaul. FontShop.com, despite an excellent visual refresh by Punchcut, was technically behind the competition. Meanwhile, others were beginning to reap the benefits of blogging and social media. FontShop wasn't ready.
That was when I got a call from Joan. She invited me to Berlin for a day of brainstorming with Punchcut's Jared Benson. I gawked at FontShop's archives, shelves of rare type books and heirlooms of a company whose offices once sat at the foot of the Berlin Wall. We visited Spiekermannpartners where Erik was as charming and brilliant as his talks and interviews. It was there that I first saw a vintage Braun hi-fi and learned about a guy called Dieter Rams. We chatted about typeface specimens and office layouts. I was a kid in a candy store. Cue the Wonka music.
The Berlin trip resulted in a job essentially of my own creation. We tossed ideas on the board and I picked the stuff that suited me. It was my introduction to a hiring philosophy that seems logical but is sadly rare: find people you trust and let them do what they do best.
With the self-appointed title of "Glyph Pusher", I joined the San Francisco office where I worked with gifted and driven folks to rebuild FontShop.com, revive Font magazine, bring in new foundries, and publish regular newsletters, blogs, and podcasts. I was around for the creation of the last printed FontBook, a pioneering webfont strategy, and FontStruct, the kind of purely creative venture that only a company with FontShop's culture has the guts and vision to build.
Six years later, FontShop is a global force in design. With a curated type collection and a trusted brand, it's reasserted itself as the font retailer for creative professionals.
The toughest part of leaving an organization like this one is leaving the people. I'm grateful for the example and support of all FontShop's brilliant souls, particularly for:
Joan and Erik's courageous enterprise and their faith in my contribution to it,
Petra Weitz's kind heart and deft management,
Yves Peters, the original überfontgeek who paved my way,
the classy Jürgen Siebert, my model of marketing,
Jared Benson and Zara Evens' work that set the tone for our online identity,
Mai-Linh Truong, who generously lent me the keys to FontBook,
Mike Schawel's drive and motivation,
Jason Chapin's lifesaving code,
our skillful web developers who coped valiantly with my strange fontish requests while constantly teaching me something new,
Conor Mangat's design wit and typographic prowess,
Ivo Gabrowitsch's camaraderie on the other side of the pond,
Ivan Bettger and Theresa dela Cruz's tireless hours on the thankless job that is customer support,
First Officer Michael Pieracci's cheery disposition and stellar office orchestration,
and my creative team — Wes Wong, Calliope Gazetas, Chris Hamamoto, and Michelle Nguyen — who all demonstrated a typographic literacy rare among young designers.
I'm proud of our work. Now I'm itching for something new. What's next is uncertain, but what's obvious is that Typographica deserves more attention. So, expect that. And something else. I'll let you know as soon as I know. Rest assured, it will involve type. It's in my blood.